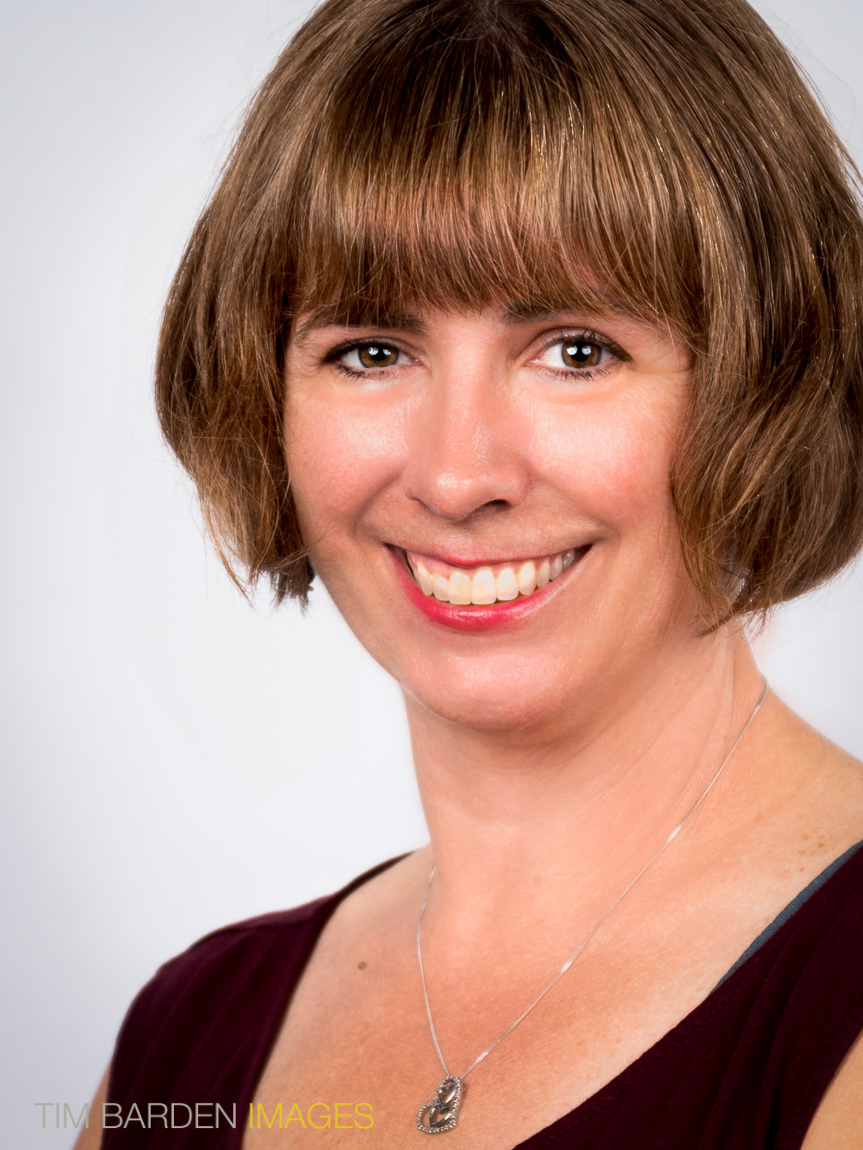 Director - Spotlight Vermont
Co Founder - Vermont Musical Theatre Academy
Teaches - Tap, Jazz, Musical Theater Dance
Jen has been dancing most of her life. She started dance at the age of 5 at the prestigious "June Claire School of Dance" on Long Island. She later went on to be one of their youngest teachers at age 16. Despite her young age, Jen traveled to New York City weekly to study with some of the top dance teachers & choreographers at studios like Steps, Broadway Dance, Phil Black Studio and more.
In 1987 she moved to Vermont. Although she was asked to fly back to New York weekly to continue teaching there, she decided instead to begin her own dance program in Middlebury. In 1996, Spotlight On Dance was born.
Jen is extremely grateful for the opportunity to teach students of all ages, and share her love of dance! She has seen some of her students move on to pursue performing arts professionally. However, she is most proud of her contribution toward having her students grow up in her studio to become strong, confident and disciplined individuals. She is a teacher and mentor to many!
Managing Director - Spotlight Vermont
Co-founder - Vermont Musical Theatre Academy
Teaches - Acting, Song Interpretation
Singer, actor, director and performing arts photographer, Tim also brings many years of business, marketing and financial management experience to Spotlight having worked in banking, technology and government sectors for many years.
Over the years Tim has appeared regionally in dozens of shows including, Brigadoon, The Rainmaker, Richard III, The Gondoliers, Fool for Love, A Little Night Music, Jesus Christ Superstar, The Fantasticks, The Sound of Music, Oliver!, The Producers and many more. Tim was also a member of the popular cabaret group Encore! for over 20 years. He is a past president of Lyric Theatre.
As a visual artist, Tim has photographed some of the worlds top dance companies and performers including; Martha Graham Company, Abraham.In.Motion, August Wilson Dance Ensemble, Tap Kids, Katherine Crockett, Kyle Abraham, Bill Evans and many more.
Elisa Van Duyne is a professional performer, choreographer and arts educator with over 20 years experience in theatre and musical theatre. As a performer, she's been seen and heard on Broadway: "42nd Street", "Beauty and the Beast," "Finian's Rainbow", "110 In The Shade" on TV: "Person of Interest", "As The World Turns," "2001 TONY Awards," as well as Off-Broadway, European & national tours, and regional theaters all over the country. She has choreographed for universities, international entertainment companies, BC/EFA benefit concerts and professional theaters. Her work includes "Thoroughly Modern Millie," "Oklahoma," "Big River," "Footloose," "Hairspray," "The Who's Tommy" as well as stand alone contemporary and tap dance pieces. As an arts educator, she's taught in NYC at Cap 21, Broadway Dance Center, and AMDA; Paper Mill Playhouse and local performing arts schools across the nation. She is currently on staff at The Flynn Center for Performing Arts.
Evelyne has been teaching pre-school dance for several years and has also taught ballet, modern and jazz at St. Michael's College, UVM, Vermont Conservatory of Ballet and at Essex High School. She performed professionally with Ottawa Dance Theater, Theater of Giants, Axis Mime and on cruises. Evelyne trained at Boston Conservatory of Music, Alvin Ailey Center, Les Ballets-Jazz and with Shelley Ismail. And as a youngster, she leaped into the competitive field of gymnastics. She is delighted and looking forward to teaching at Spotlight in Middlebury!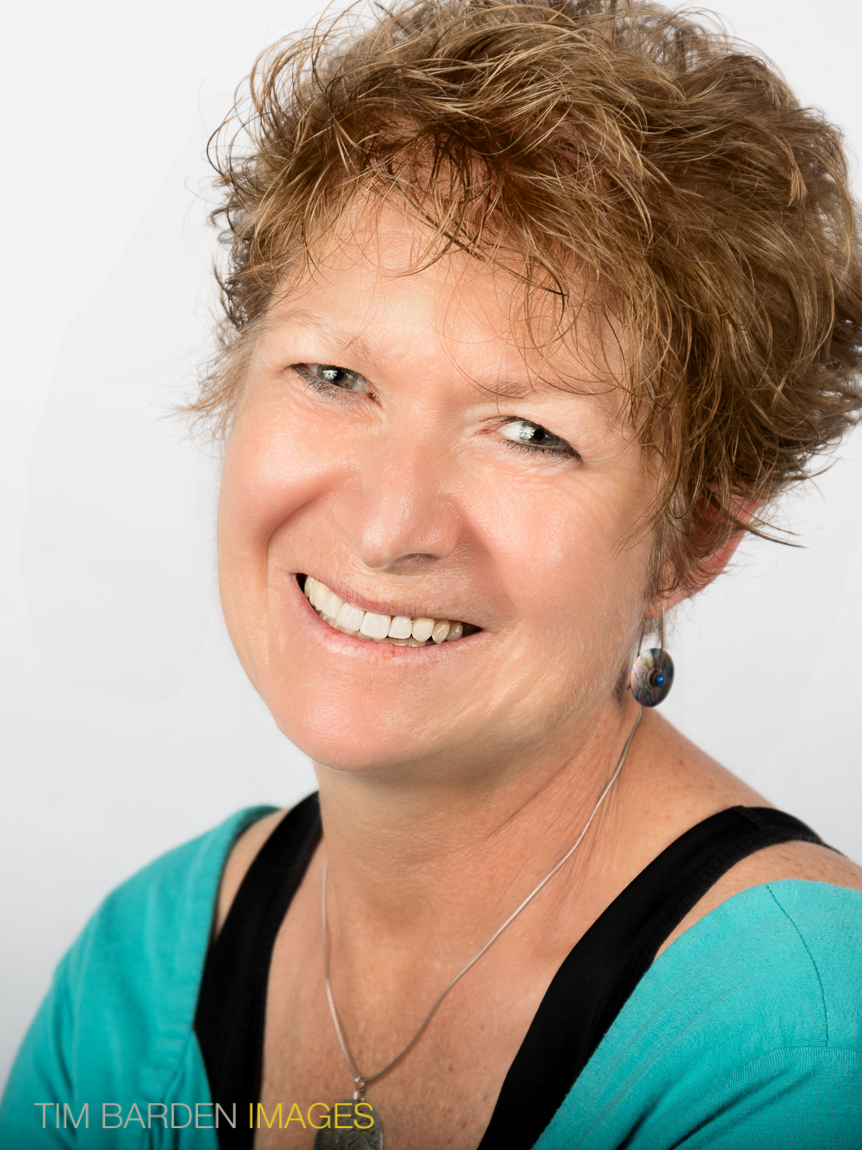 Nancy continues to increase her education as a dancer and teacher. From Virginia Tanner, noted teacher of children, to Laura Glen modern Dance teacher from Julliard. From study with tap masters Jeanne Hill and Lisa Hopkins and ballet with Shelley Ismail to more than 30 Summers of teacher education programs including American Dance Festival, White Mountain Summer Dance Festival (to name a few) Nancy has been a student and teacher of dance every one of the 45 years that she has lived in Vermont.
She loves dance, teaching dance and her students.
Chatch grew up in Fair Haven, Vermont. When he was 15 years old he moved to Connecticut to attend the Nutmeg Conservatory for the Arts pursuing his dream of becoming a professional ballet dancer. His dream came to fruition when he joined Boston Ballet II in 1999 and was promoted to Boston Ballet the following year. Since then he has been a member of the Washington Ballet and the Houston Ballet, as well as a guest dancer with the Arizona Ballet, Hartford Ballet, and Texas Ballet Theatre. He has performed works by Mark Morris, Ben Stevenson, Kirk Peterson, Nacho Duato, Trey MacIntyre, Twyla Tharp, Christopher Weeldon, Antony Tudor, Michael Pink, Stanton Welch, Septime Webre, and George Balanchine, as well as many ballets from the classical repertoire including Giselle, La Bayadere and Don Quixote. Locally, Chatch took part in Burlington's Quadracentennial festival playing Samuel de Champlain in From The New World by Heddy Maalem. He also joined the Portland Ballet in 2010 to dance the role of Cavalier in their Victorian Nutcracker. He was also a participant in the 2000 New York International Ballet Competition.

Chatch studied the Vaganova syllabus at the Nutmeg Conservatory for the Arts where he trained with master teachers including Eleanor D'Antuono, Kirk Peterson, Elena Tchernichova and David Parsons. He received his early ballet training at the Adams School in Rutland, Vermont and attended summer programs at the Pittsburgh Ballet, Joffrey Ballet and Hartford Ballet.
Chatch Pregger has been teaching ballet to adults for over 10 years. His unique approach combining elements of pilates with straight forward ballet technique make it appropriate and sustainable for adult bodies. He values placement above leg height and gives each student personalized feedback to assure continued improvement at their own pace.

The Farm to Ballet Project is Chatch's newest endeavor. He produced a ballet to highlight the importance of farming and the people who grow our food. It opened to sold out crowds in the summer of 2015 playing at Vermont farming events and was the subject of a story on National Public Radio. For more informations Click Here to go to the Farm to Ballet Project website.
Barb continues to spend time at Spotlight Vermont as a substitute teacher this year. She owned and directed her own dance studio (Barb's Fancy Footwork) for 20 years, A lifelong Vermonter, she studied in New Hampshire, Boston, Las Vegas and New York, She has choreographed numerous shows for Lyric Theater, Middlebury Community Players, and Vergennes High School . Promoted fund raisers for VOH, Choreographed for the Miss National Teen Foundation . Worked in TV commercials and movies and have done DVD's to promote health for the local hospital and radio adds. Barb is a Life Time Lyric Theater recipient, who has sung, danced, acted, choreographed and worked with props. lights, sets for over 41 years. Barb has been with Spotlight Vermont for 8 years.
Cara has been dancing for 34 years and teaching for 21 years .
Cara Beyor has lived most of her life in New England and New York. Training with multiple studios as well as master classes with teachers from NYC. She started her dance life with Canterella (now the Albany-Berkshire Ballet) then with David DeMarie dance studio in Buffalo NY where she competed for 4 years . She started the first high school dance team in Western MA in 1995-6 at her high school. After that she danced in college with Ellen Sinopoli and a student organization at Russell Sage college. After graduating from college she moved to VT and found Spotlight on dance after trying classes in multiple places. "Spotlight is the perfect fit; a place that I can share with students my love of dance and help build confidence while learning something they can enjoy for the rest of their lives."
Shelley began dancing as a young girl in the NY metro area, and trained for nine years at the old Metropolitan Opera School of Ballet. She studied with Margaret Craske, Alfredo Corvino and Anthony Tudor, whom Shelley considers an essential influence on her life and philosophy of dance. Young Shelley spent her summers at Jacobs Pillow and as a teen spent a year at the Royal Ballet School in London. Her
professional career began moving to Paris dancing with the Ludmila Tcherina Company, the Nice Opera Ballet and onto the Basil Opera Ballet. Returning to NYC for a year of concert work, Shelley settled
for the next ten years in Montreal, dancing as soloist with Les Grands Ballets Canadiens in Nutcracker, Giselle, Swan Lake, Les Sylphides, Balanchine balllets and numerous contemporary modern works. She moved on to start a small company with choreographer Lawrence Gradus called Entresix that performed over two hundred performances a year all over Canada. Shelley returned to NYC to study with Maggie Black.

Ms. Black was famous for creating a new ballet technique based in anatomy. This technique stressed working with a neutral spine, and proper pelvic alignment. Many of the world most elite dancers, including Vermont's own Kevin McKenzie( former principal dancer and now Artistic Director of American Ballet Theater), studied with Ms. Black to heal injuries, and extend their dance careers. Shelley greatly absorbed her message of using a pure and holistic approach in teaching. Shelley brought this approach back to Montreal and taught for both the Les Grand school and Company.

After leaving Montreal, Shelley retired and moved to Vermont. She has taught throughout Franklin and Chittenden Counties. Shelley has received choreographic grants and with them started a small company of young dancers. The dancers performed and did lecture demonstrations in various schools.
Shelley taught for years at the Movement Center, and for about the last decade has taught here at Spotlight Vermont. Shelley is also available for private lessons, and coaching (For the more advanced dancer). She has trained many dancers who have become professional ballet and Modern dancers. As well, Shelley has helped many dancers get into elite schools and professional programs.

Shelley may soon retire, but hopes to pass on her passion for the beauty of this art form, the technique gained by proper training, and the joy of dancing purely without affectation for as long as she is able. A dancer who studies primarily with Shelley will rarely be injured, and will reach full potential; a well trained dancer is a pure and beautiful dancer, and the hallmark of a "Shelley trained dancer".

Recently celebrating a milestone birthday , Shelly went to India for six weeks and attained her Yoga Certification; so fitting given her teacher and mentor Antony Tudor was a dedicated Zen Buddhist.
Shelley brings a rare combination of excellent training, years of performing around the world, expertise in teaching and coaching, and a mindful yogic mindset that makes her classes uniquely high quality. Her zest for both dance and life are an incredible example for not just her students, but all who know her.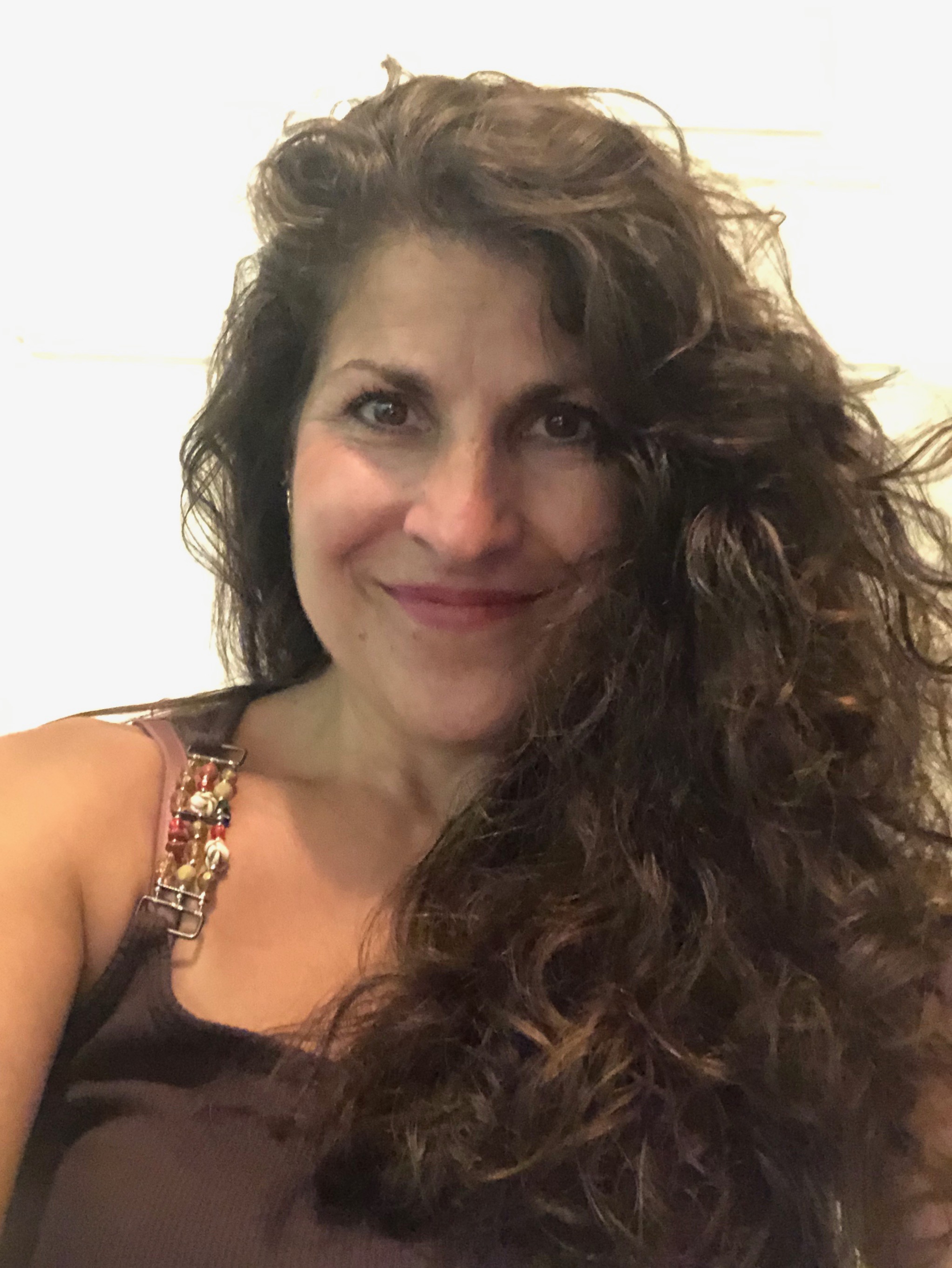 Teaches - Lyrical, Contemporary, Jazz, Ballet Substitute, Private Lessons
Liz Moore began dancing at 4 years old on Long Island , NY. By her teen years she was dancing full time at Dot Mackey Dance, student teaching and traveling to Manhattan for classes, conventions and the occasional competition. Liz graduated from SUNY Geneseo after studying psychology and dance. She danced thirty to forty hours a week, and was a performer and choreographer for the Geneseo Dance Ensemble and Orchesis Club; specializing in Modern Dance choreography, with emphasis on the Fall and Recovery technique of Doris Humphrey.

Liz moved to Vermont in 1988, and began performing and teaching locally soon after arrival. She has been an Adjunct Professor of Dance at St. Michael's College for over twenty five years., teaching Modern, Jazz, Advanced Technique, Ballet and Musical Theater Dance. While at SMC , she has been involved with or choreographed many shows on their Main stage: both faculty and student productions, as well as the St. Michael's Playhouse. She has also been the the SMC Dance Team advisor.
Liz has also choreographed for Lyric Theater, South Burlington Dance team, and has had Modern choreography performed on the Flynn Stage.

She is available for private lessons for most any style, dance stretch, dance stretch for body acceptance, and college audition preparation/personalized choreography.

In September 2018, Liz started the Moore Dance Company, sponsored by Spotlight Vermont. Combining her passion for dance and social justice, the Moore Dance Company has raised money for the Spotlight scholarship fund, and over two thousand dollars for Ibutwa, a Vermont based charity for women in the Congo.

A long term practitioner of yoga and meditation, Liz has certification for Mindfulness in the classroom. Bringing these practices to the studio, along with years of continued study and experience have helped create an atmosphere of work with intention, and fun; always trying to remember that when we dance we are showing people who we truly are.
Teaches - Tap/Ballet Combination Classes
Lauren is from Colchester, Vermont and has been dancing at Spotlight since she was 3 years old. Lauren is a freshman at the University of Vermont, and majoring in Microbiology and minoring in Emergency Medical Services. Lauren is an EMT for both Colchester Rescue and UVM Rescue. In her free time she loves to hang out with friends, ski, and of course dance.
Marketing Manager
Becca joins Spotlight Vermont with 15 years of marketing experience. She comes from a background in digital marketing: website design, online advertising, social media management and event planning.
She grew up in Vermont dancing for most of her life starting in St. Albans when she was just 3 years old. After high school, Becca attended Saint Michael's College dancing with Liz Moore as her teacher for all 4 years. She graduated with a B.A. in Economics and Mass Communications focusing on online marketing and business branding.
After graduating college, Becca stayed in Vermont working for several companies as a marketing and communications expert. You'll see her around the studio many days taking pictures, videos, and even dancing!